Fundraising to enable me to travel to Lusaka, Zambia to deliver sustainable sport and education
Volunteer Zambia 
Volunteer Zambia is a programme run by the Wallace Group, which operates through a collaboration between eight UK universities (including St Andrews). It uses sport as a tool to engage, educate and empower young people both in Zambia, around Lusaka, and the UK and enables them to learn key skills such as teamwork and communication while focusing on the enjoyment which sport can bring to the lives of young people.
To learn more about the programme, please click here!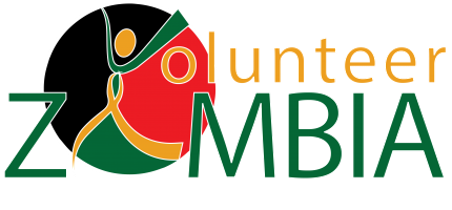 Who am I?
My name is Liva and I am a second-year student at St Andrews, studying International Relations and Sustainable Development. I am also a part of the university's football club, as a player and coach. Football has been an integral part of my life since I can remember: it is a key part of my identity, forged the most important relationships in my life, and acted as a channel of joy and passion. I am excited to be given the chance to share my love for the sport and witness how it can empower the youth, especially those who are not given the same opportunity to play. 
My Project
Along with a group of students, I'm raising money to help me travel to Zambia to work with their coaches to deliver a football programme to children of all ages. This programme has been running for several years and strong connections have been established between in-country coaches, communities, and sports teams. Every year, the students that travel out are aiming to develop and build on these connections even further, and learn as much as we can from the programmes and people, whilst simultaneously doing what we can to promote and develop all aspects of sport to children and communities.
Raising the money
To raise money for this trip, I will be braving a North Sea polar plunge every Sunday: these dips will be recorded and posted on my social media (Facebook, Instagram) for you to follow along! Alongside this, myself and the other volunteers going to Zambia will be raising funds through some team events in the upcoming months.
Where will the money go
Covering the cost of travel, vaccinations, accommodation.
If I raise more funds these will support in-country costs and areas of greatest need relating to the programme.
Rewards
I'll also be giving out some rewards to thank people who are donating so please check them out!
Please help me succeed!
You don't need to give money to help me succeed!
Please share this project with anyone you think would support me – on Twitter, Facebook, LinkedIn, by email, telephone, in a chat over the fence or on your blog. Please don't forget to sign up as a Helper or Follower.
In fact, share it with everyone you know - it's a great idea, and the more people who know about it, the more likely I am to achieve my goal. And I know I said you don't need to give money to help, but I'd love it if you did! Please sponsor me and help make this happen. I am so excited to be taking part in this wonderful project. Thank you!