Celebrate your graduation anniversary memories and help current or future students
Welcome
As a member of the class of 1991 or of 1996 you will be celebrating your 30th or 25th graduation anniversary this year. Congratulations! You should already have received an email confirming your unique identification code to enable you to access your graduation footage.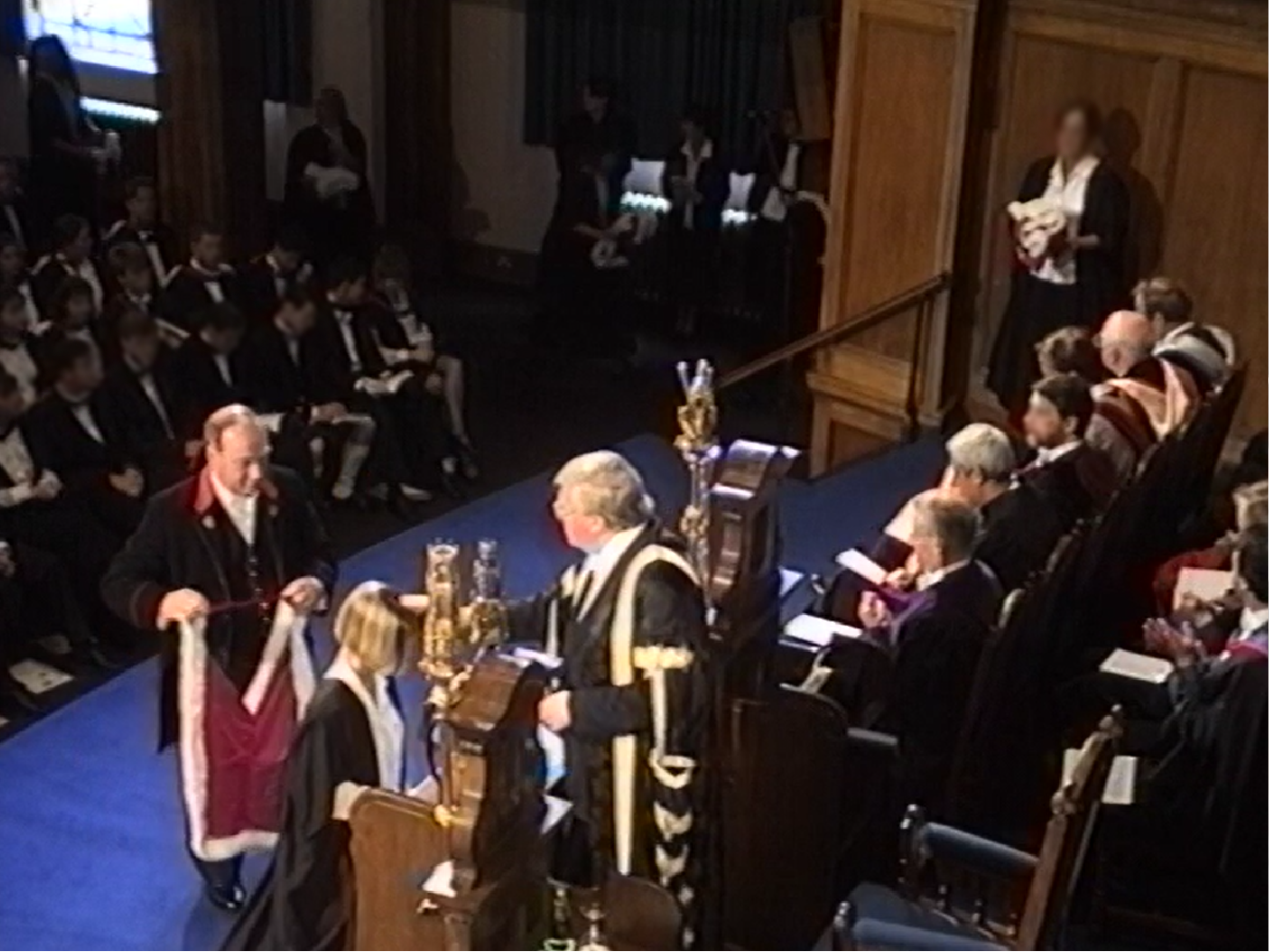 what are we doing 
We want to celebrate these special anniversaries with you by sharing footage of the unique moment when all the blood, sweat and tears were worth it and you crossed the stage, were capped and hooded by the Chancellor or Vice-Chancellor and received your degree confirmation.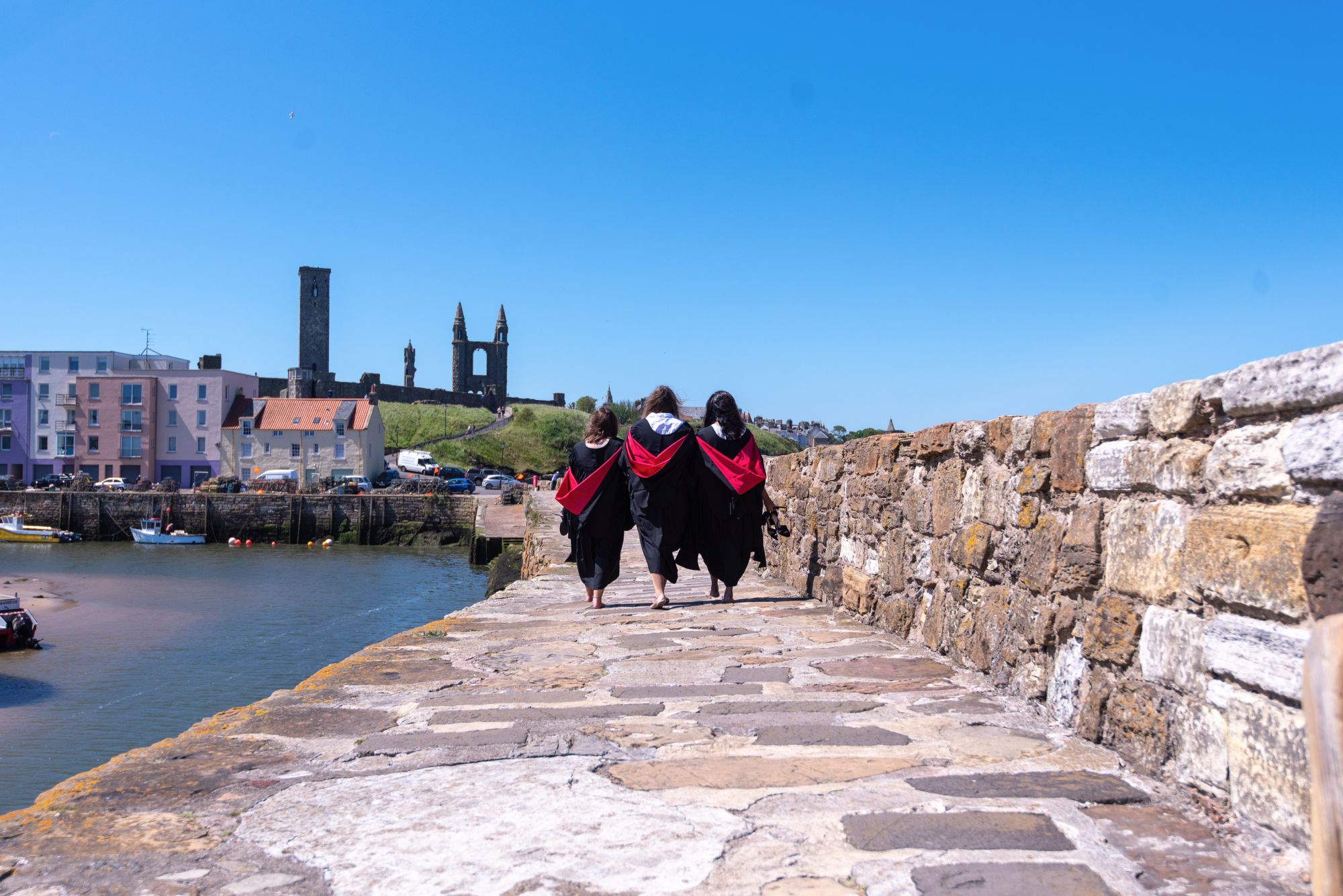 why are we doing this
Do you remember the click of the cameras as your family and friends asked you to smile, the fizzing excitement you felt before you crossed the stage and the fizz you drank after? It was one of those never-to-be-forgotten days where the sun seemed to shine endlessly – even if it didn't.
By donating in support of your graduation clip, you will not only be able to relive these memories, but will also support the University's Areas of Greatest Need – which in turn will help current and future students to go on and experience their own special graduation days.
how can you help
You can help us by sharing your clip with everyone you are still in touch with from your year on Twitter, WhatsApp, Facebook, Instagram or by email. 
Unfortunately, we only have valid email addresses for around a third of your year groups, but we have already made personal video clips for every one of them, so if any of your St Andrews friends want to pick up theirs as well, let them know they will need to update their details with us and give us their permission.
Thank you and we hope you enjoy the memories.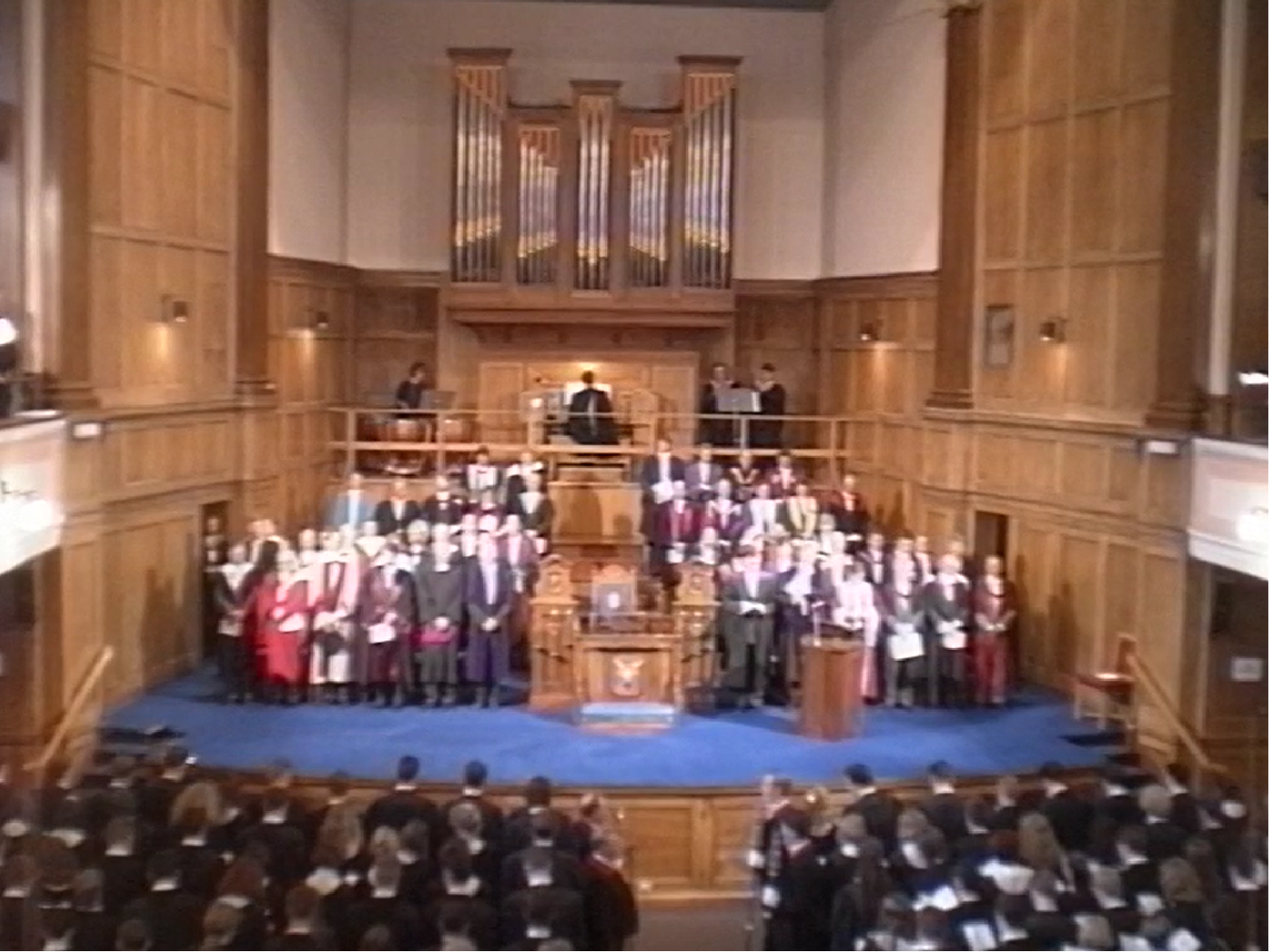 Photo Credits Graduating students on the pier walk: Gayle McIntyre, University of St Andrews; Younger Hall and graduation stills taken from a digitised VHS video tape used to record the ceremonies.