Help us to support live-streamed concerts and nurture musical talent at St Andrews
who are we?
We are Laidlaw Live: Music from St Andrews
what are we doing?
During semester 1 of 2020-2021 the pandemic brought live music to a grinding halt. The Laidlaw Music Centre responded to this challenge by developing its live-streaming capabilities.
Although we can't wait to welcome live audiences to the McPherson Recital Room in our wonderful new Music Centre, we also want to continue to live-stream our performance programme to as many people as possible – no matter where they are in the world. In addition, live-streaming will give our students, tutors and ensembles in residence an infinite number of opportunities to perform for a much broader audience.
Across the course of the year we will be offering:
weekly lunchtime concerts during term time, featuring students, Associate Teachers and visiting musicians
performances from Music Centre Ensembles, organ recitals and events during our various festivals: St Andrews Voices, Fringe of Gold and St Andrews New Music Week
Exclusive previews and extracts from upcoming Byre Opera productions, including next year's production of our new version of Debussy's Pelleas and Melisande.
why are we doing it?
Through live-streaming we can now connect with many more of our alumni, parents and friends, to showcase the breadth of talent in our musical community and provide performances  by world-class visiting musicians.
These events provide our student musicians with invaluable performing experience and give exposure to those who have ambitions to perform professionally. By experiencing live performance in front of a camera, they will learn how to engage with an audience through a lens – a unique and increasingly important skillset and one they will have for life.
Your donations will also enable us to support the actual live-streaming in areas such as:
procurement of equipment
sync licensing for music out of the public domain
fees
music hire
technical support from IT.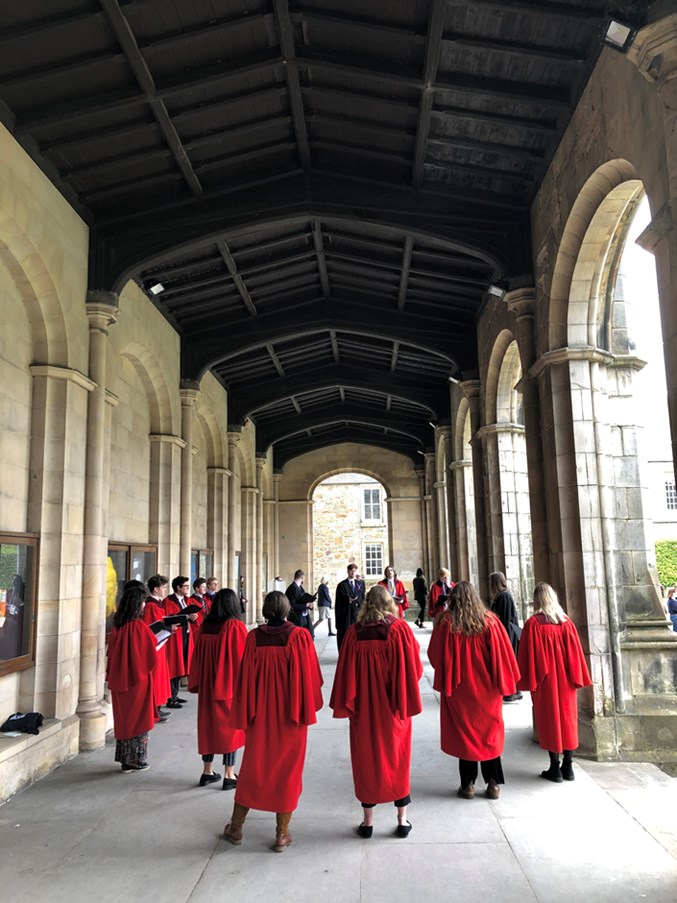 how can you help?
We need your help to support our live-streamed concerts and to nurture the musical talent of our students at St Andrews.  
You can help us to do so by:
donating to Laidlaw Live: Music from St Andrews
registering as a follower so we can keep you informed of progress
sharing the project to encourage others to support.
Help us succeed
We really hope you are enjoying our live-streamed events. If you are, please share this project on social media with anyone and everyone and help spread the word by signing up as Helper or Follower
Thank you for your donation and please leave a comment to tell us what your favourite event is so far.
Find us here
You Tube: Our dedicated Music from St Andrews channel where you can keep watching your favourite live-streamed events. 
Rewards
We have some wonderful rewards to offer you.
Photo Credits: Oli Walker, Tilted Frame Photography; Gayle McIntyre, University of St Andrews. Live-stream with members of  the Scottish Chamber Orchestra (December 2020); Under Stars and Satellites from the McPherson Recital Room (Nov 2020); St Salvator's Chapel Choir, able to be reunited and singing together as Covid-19 restrictions eased for the final chapel service of the academic year (26 May 2021)