Reimagine. Connect. Working Together Through Creativity, Resilience, and Adaptability.
st Andrews can do!
who are we?
The St Andrews CAN DO initiative is an ambitious and dynamic collaboration between the University and the Students' Association born out of the challenges of 2020 - a very strange year.
what are we doing?
We are all about finding creative ways to: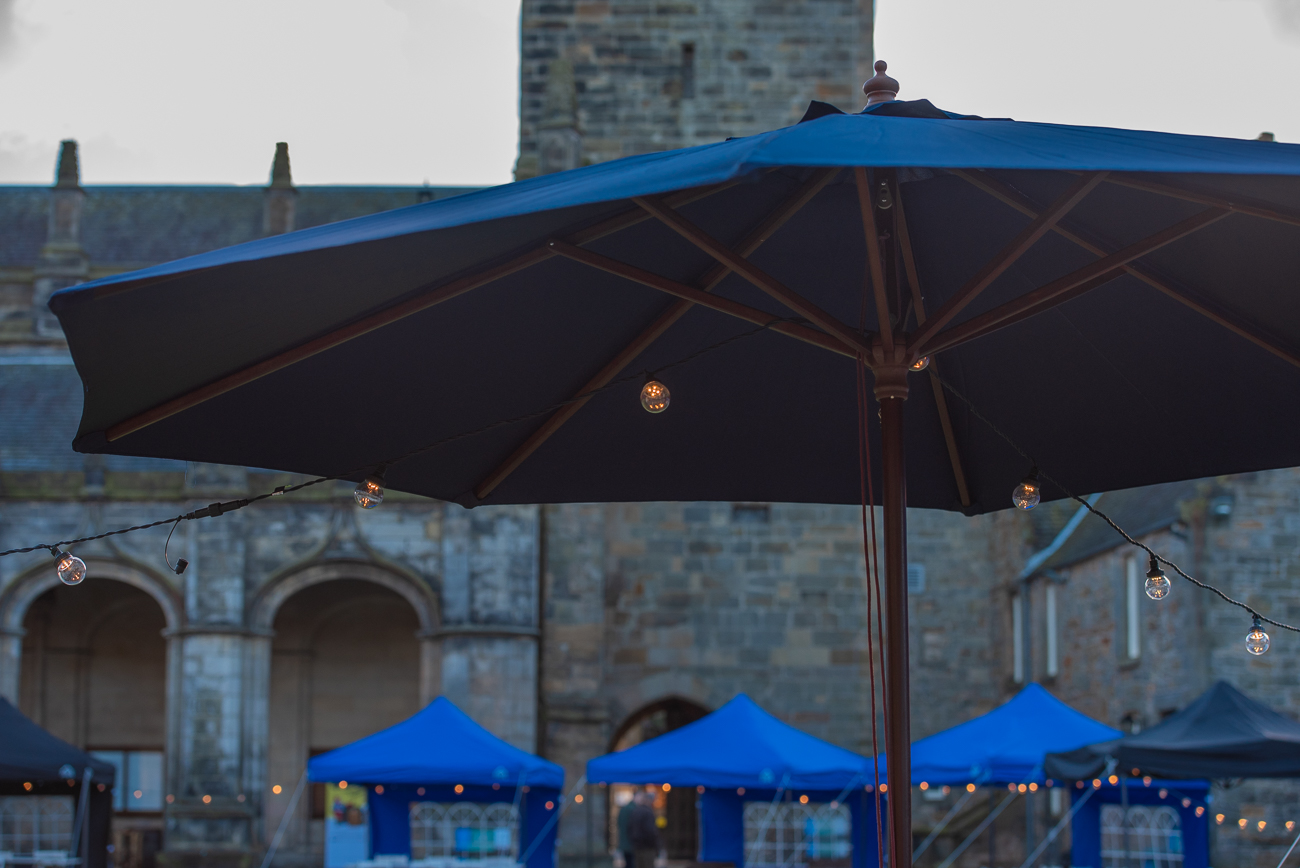 carry out co-curricular St Andrews experience and traditions
carry on the unique St Andrews experience and traditions
share favourite activities and care for each other's wellbeing ...
... in a safe and socially-distanced way.
We have already set up a CAN DO Marquee in the Lower College Lawn where we have held events such as:
Mindfulness meditation
Yoga
Can Do Cocktails
'Fireside' chats and workshops
Feedback lunch for PGR Tutors
Can Do reading lunch
Installation of works by Philip Colbert - alumnus and artist
our new challenge ...
In normal years, the majority of students would return home to celebrate the festive season with family and friends. But this is not a normal year. Potentially up to 20% of our students will remain in St Andrews during the holiday period.
The solution?
The CAN DO Festive Programme!
This will provide these students with fun festive activities, including:
Blitzen Brunch with reindeer
Wreath making workshop
Silver ring making workshop
Blown Away Beach Activities
Festive Fun Run
'Run Up' to 2021 Challenge
And our ideas won't stop here. We will continue to polish our creativity to come up with exciting, fun (and safe) ways to let our students have the unique St Andrews experience we all love - no matter what 2021 throws at us!
Where will the money go?
Donations will go towards the St Andrews CAN DO Fund to give students who are staying in St Andrews a festive season they will never forget and with your help our students can also continue to experience our unique St Andrews traditions and activities safely throughout 2021.
Please support us!
Find us here
Thank you for your support!
Follow us and please share, share, share with everyone on Twitter, Facebook, LinkedIn and by email or video chats!
Or even better - sign up as a volunteer to generate even more interest in our St Andrews CAN DO Fund and initiative. 
Gallery of can do events