St Andrews students enriching young lives through sport in Zambia
VOLUNTEER ZAMBIA 
Is a programme run by the Wallace Group, which operates through a collaboration between seven UK universities (including St Andrews).
It uses sport as a tool to engage, educate and empower young people both in Zambia, around Lusaka, and the UK and enables them to learn key skills such as teamwork and communication while focusing on the enjoyment which sport can bring to the lives of young people.
Saints sport's role 
Through Volunteer Zambia, we aim to make a difference to the lives of young Zambian people and their communities by teaching sport specific developments to enable these young people to develop their skillsets as players, coaches, and leaders.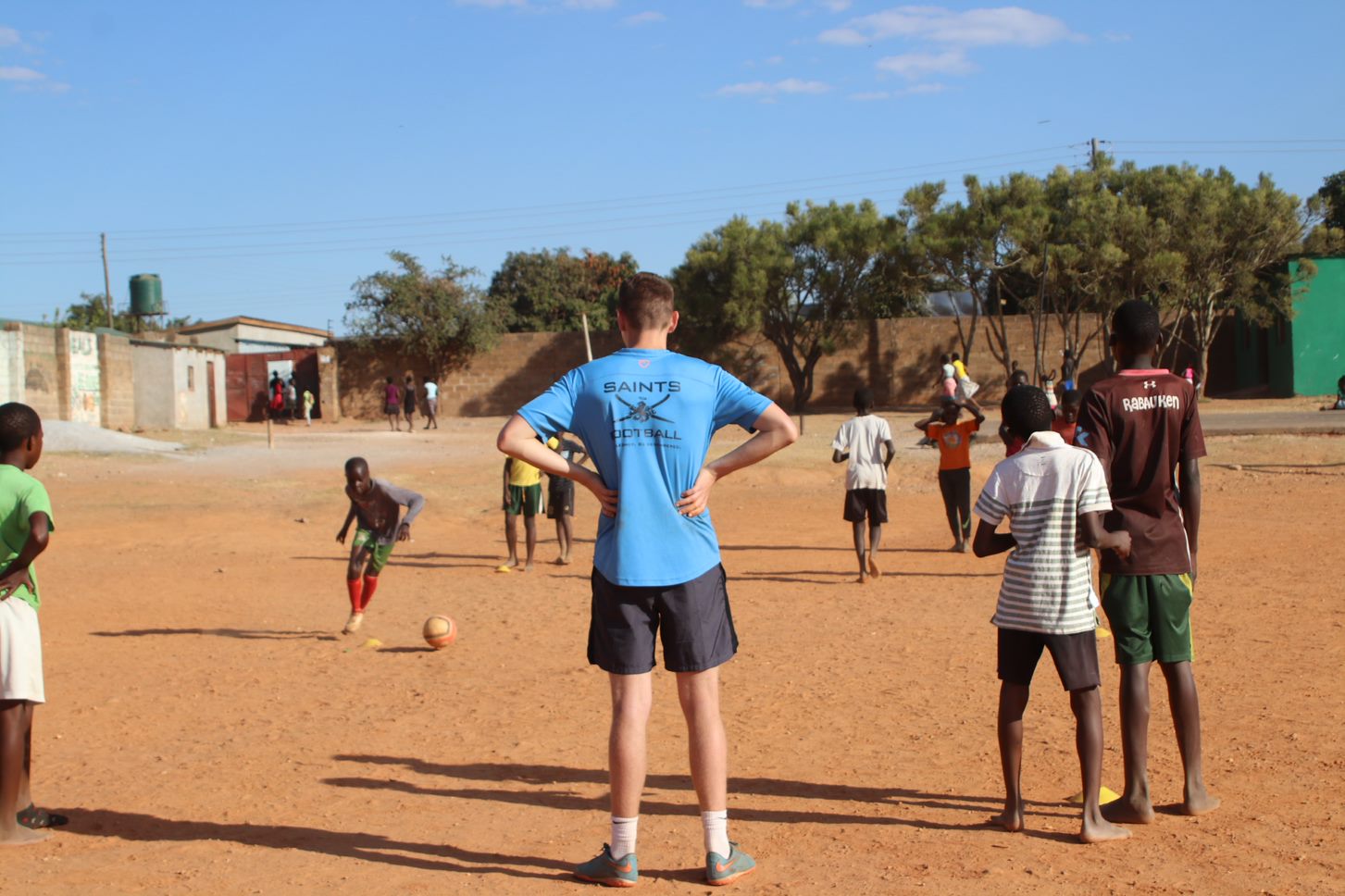 Each summer the 7 universities of the Wallace Group team up to send student and staff volunteers out to live in Zambia's capital city Lusaka for 6 weeks, from the period of June-October. Working with Sport in Action, the student volunteers help to deliver sport development programmes to over 160,000 children and 6 sporting organisations. 
Here at St Andrews we look to select students each year to represent the University in Zambia by undertaking the voluntary role of 'Student Sport Development Officer' in one of the following areas: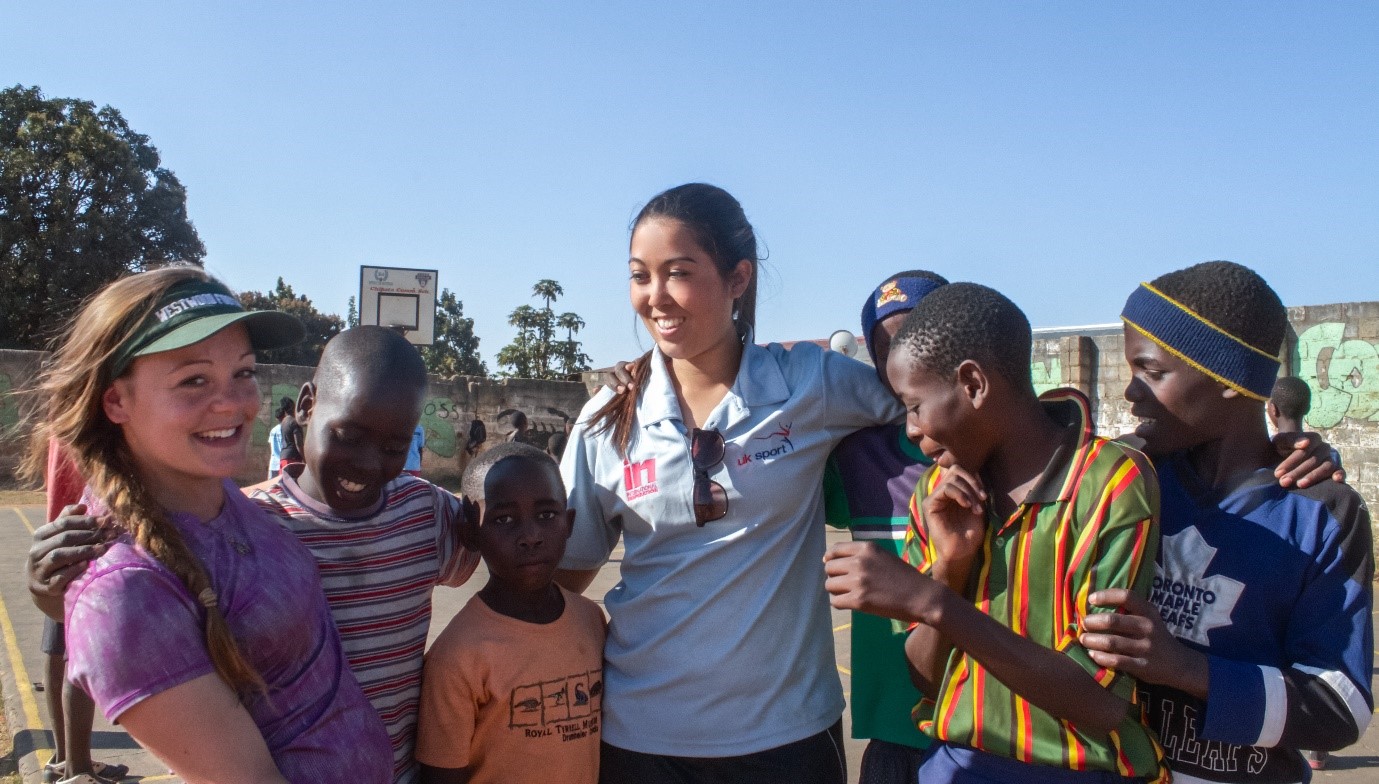 Netball Development Officer 
Basketball Development Officer
Football Development Officer
Women's Football Development Officer
Media, Marketing & Communications Officer
The students spend the year prior to leaving for Zambia planning, preparing and fundraising for the trip. The students are set collective and individual fundraising targets that they have to meet in order to participate.
Prior to departure the students spend 3 days in Durham on a training course with the other Wallace group students, which aims to prepare them for life in Zambia.
skills and qualifications
In addition to requiring interpersonal, communication, language, cultural and teaching skills, our Volunteer Zambia  projects also require all coaches to have achieved at least the following level of qualifications:
UKCC level 1 qualification in one of the key sports
Emergency First Aid Certificate
Safeguarding and Child Protection Training
Disability Inclusion Training
Where will the money go?
Our ultimate goal is to fully fund this programme so that successful applicants won't have to rely on family and friends to support them financially (which currently precludes some students from participating).
The donations will therefore be put towards:
cover travel and subsistence costs (and once covered) .
raise further funds for the equipment required to run the sessions.
Help us succeed!
You don't just have to donate to help this to succeed! Please share this project on social media with anyone and everyone and help spread the word by signing up as a helper or follower.
It would be great if you could sponsor us though. Thank you!