A biennial lecture on Amerindian studies to honour the legacy of Professor Peter Gow.
THE PROJECT
In 2021, we sadly lost an influential and inspiring figure from Amazonian anthropology, the University of St Andrews' Professor Peter Gow. Pete's friends and colleagues are now fundraising to support a biennial lecture series in Amerindian Studies to honour Pete's legacy and to be run out of the University of St Andrews' Centre for Amerindian, Latin American, and Caribbean Studies (CAS).
Who WAS PETE GOW?
Professor Peter Gow, who died at the age of 62 in May 2021, was a renowned social anthropologist and Amazonianist whose legacy stretches far beyond the Scottish shores where he was born. Pete transformed an early childhood interest in indigenous peoples into a successful career as a social anthropologist, conducting long-term fieldwork in the Peruvian Amazon with the Yine (Piro) people.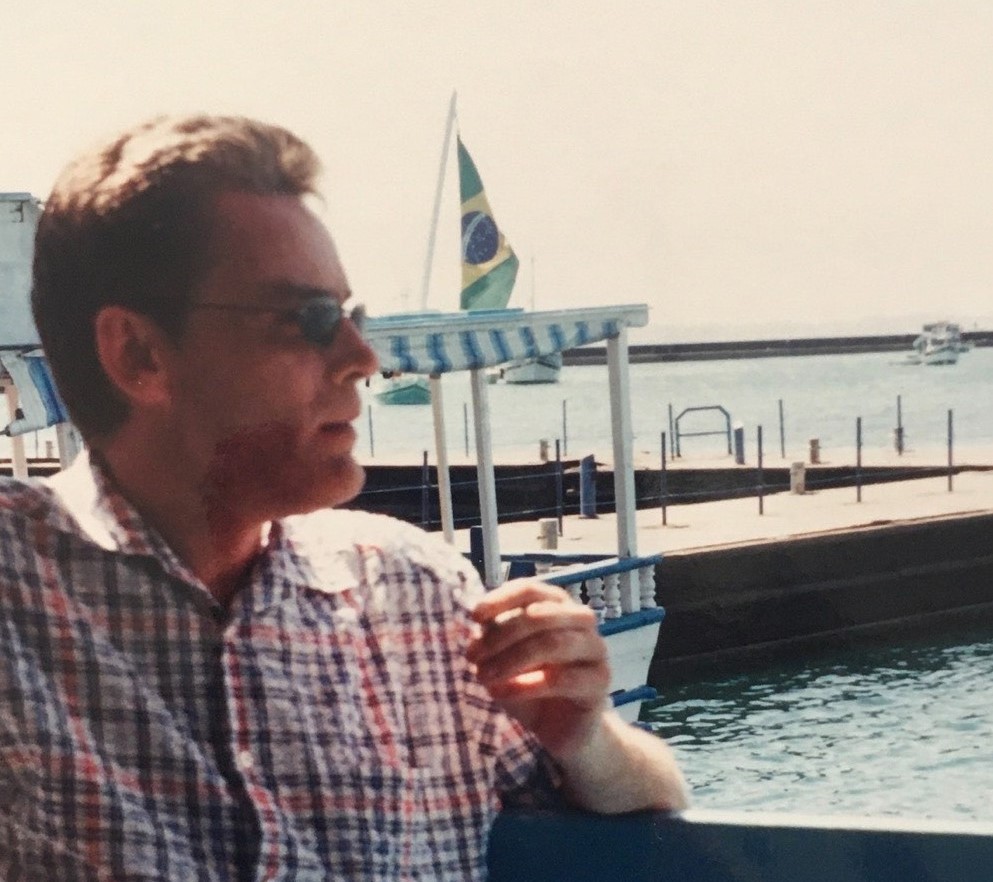 Pete was an eloquent, charismatic and lively figure, making a lasting impression at the various institutions where he studied and lectured over the course of his career, including the University of Cambridge, LSE, the University of Manchester, and finally, St Andrews from 2003. Between 1996 and 1997 he was a visiting professor at the Museu Nacional of the Federal University of Rio de Janeiro, establishing lasting relationships that continued over the following years.
AN INSPIRATIONAL AND ACCESSIBLE LECTURE SERIES
Pete was the Director of CAS from 2003 until 2011 and maintained an active and generous connection with the Centre for the rest of his life. To honour his contribution to the Centre, its students and the wider field, CAS is seeking support to inaugurate a biennial lecture series known as the Peter Gow Memorial Lecture. This initiative will see leading and emerging experts in Amerindian Studies invited to St Andrews to deliver a prestigious lecture. Whilst this will be held in St Andrews with an audience drawn from our academic community and beyond, it will also be available to watch online, honouring Pete's commitment to equitable learning. Priority will be given to speakers from the global south and former students of Pete's will be invited to act as discussants for each lecture. Recordings of the events will be made available online as a free resource to the wider academic community.
how you can help
The cost of hosting one Peter Gow Memorial Lecture will be in the region of £2,000. This sum will allow for the travel and accommodation costs of an expert speaker and will facilitate the wider academic and learning benefits for the St Andrews community; CAS hope to host the inaugural Peter Gow Memorial Lecture in 2023-24. If the target of £10,000 can be achieved, this will ensure that Pete's legacy is honoured for the next 10 years.
With a view to the longer term, a fund of around £30,000 would allow CAS to endow the lecture in perpetuity, ensuring that the legacy of Pete's enthusiasm for social anthropology, his students, and emerging academics is honoured at St Andrews for many years to come. If you are interested in supporting an endowment fund, please contact Alex Hayes or Craig Rutherford directly on the emails below:
alex.hayes@st-andrews.ac.uk
cr265@st-andrews.ac.uk
GET IN TOUCH
https://calacs.wp.st-andrews.ac.uk/
amerindian@st-andrews.ac.uk