Connecting STEM, Engineering & Student Enterprise at St Andrews
our story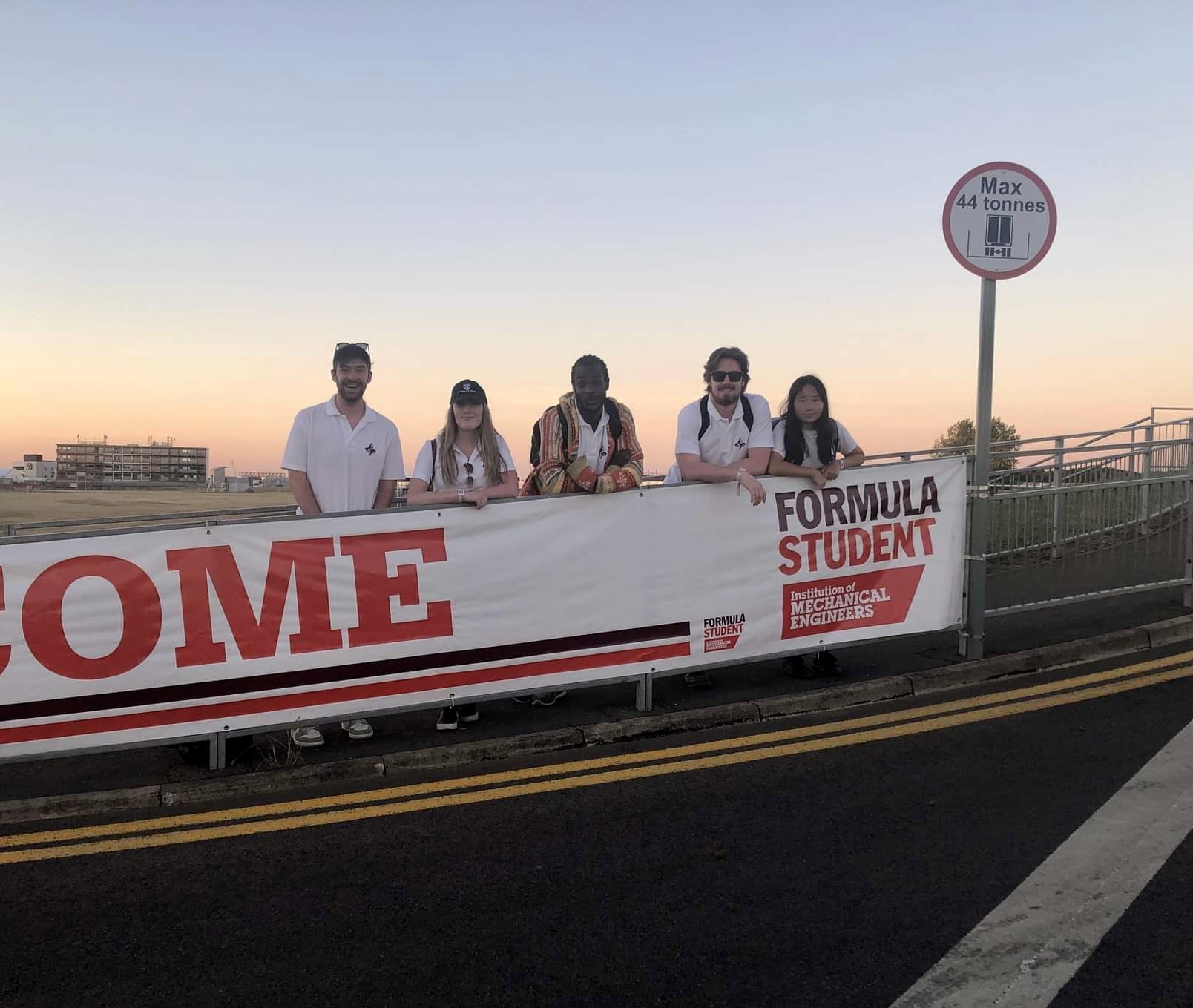 Saints Performance Automotive Design (SPAD) is the University of St Andrews' Formula Student team and one of the newest teams to join and compete in the Formula Student competition.
SPAD was founded in 2020 by a group of six students who felt that their experience lacked the opportunity to apply their technical knowledge in a unique, practical manner. Brought together by their passion for engineering and motorsport, the students founded SPAD with the aim of cementing a strong program for students to explore their interests and gain real-world experience in engineering, manufacturing, business planning, and project management.
Within two years, SPAD has grown into a diverse team of over 100 students, representing more than 25 countries, studying a variety of subjects from physics, mathematics and computer science to economics, geography and philosophy.
This year, SPAD is taking things to the next level, by teaming up with the University of Dundee Formula Student team. SPAD is ready to face the 2023 competition head-on, and we are excited about our partnership with University of Dundee Racing (UDR). With UDR's manufacturing facilities and our vehicle design, we are sure our vehicle will be competitive on Silverstone Circuit. While we are competing as a joint team, our finances remain separate, and all donations through the SaintsFunder will only go to Saints Performance Automotive Design.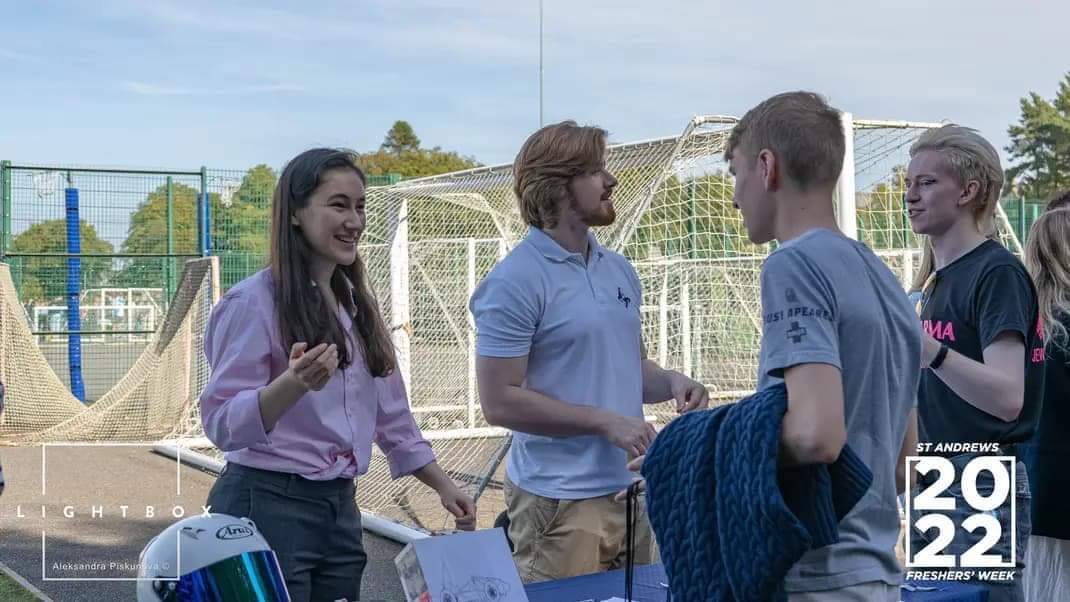 In July 2022, SPAD showcased their engineering designs at the Formula Student competition in the EV Concept Class, placing 17th overall. As the only team in the competition without an engineering department at their university, we certainly made a strong showing in our first competition entry. We are very excited to see what we can achieve in constructing our vehicle for the July 2023 competition.
Formula Student
Formula Student is the world's largest and most established engineering competition. Backed by high-profile engineers such as Ross Brawn, OBE, the program aims to develop enterprising and innovative young engineers and business professionals. University students from all over the world compete every year to conceptualise, design and fabricate a single seat, open-wheeled racing vehicle. The UK competition hosted at Silverstone Circuit, the home of the British Grand Prix, where SPAD aims to unveil the full potential of its first competition vehicle in 2023.
Our Future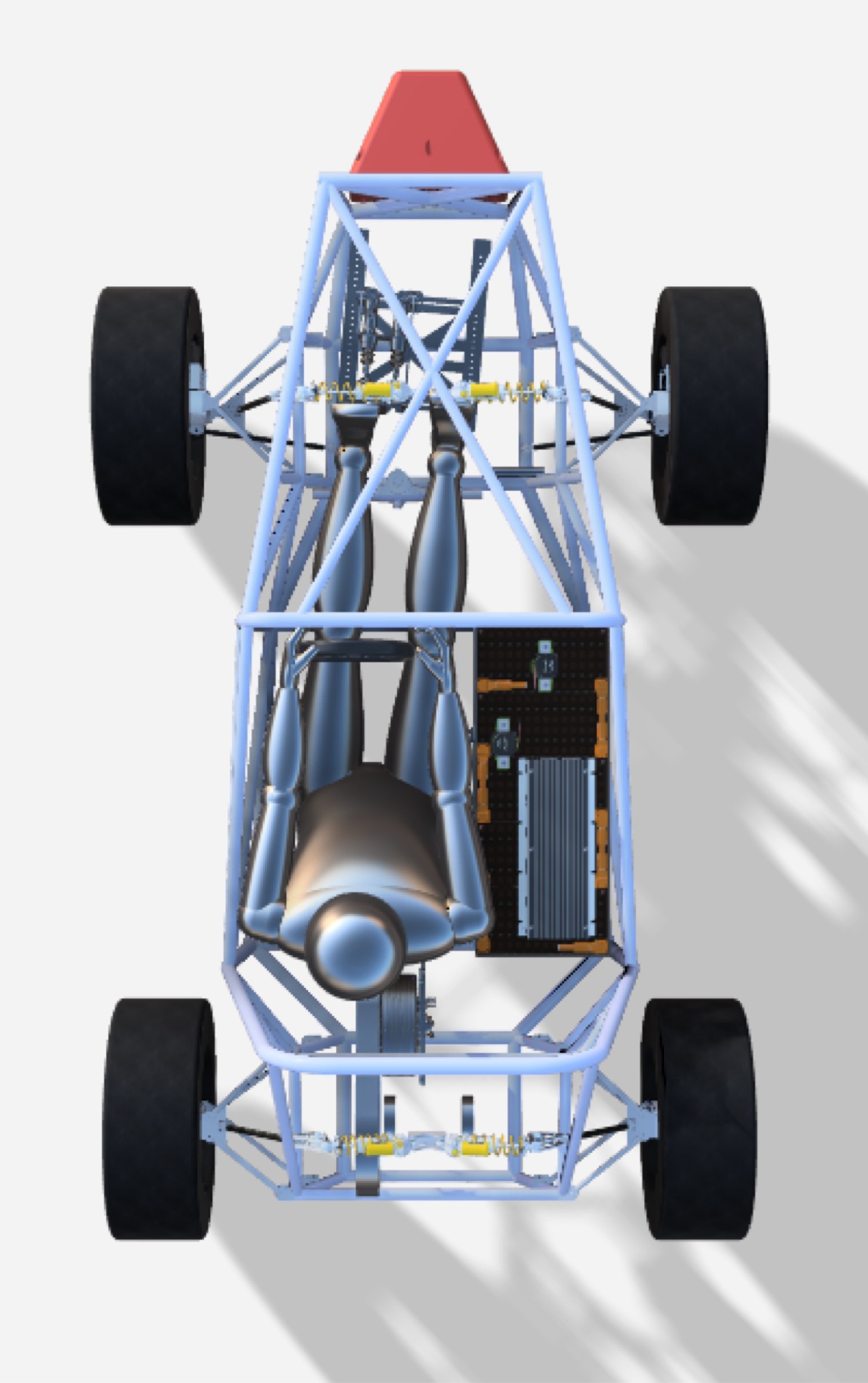 Our goal for this year is to compete in the Formula Student Class, constructing an electric vehicle to compete at the Formula Student competition in July 2023. This is no small feat. For many teams—who have established engineering departments, the facilities, and the financial and physical resources—it takes years to even get an EV car on track in Silverstone.
If we achieve our goal, we will make Formula Student history, being not only the first team without an engineering department to get an electric car on track, but also potentially the first team to do so within such a short time period of time.
Our innovative approach to engineering has resulted in a novel design for our electric vehicle. The battery pack is housed to the right of the driver in a sidewinder-style, with our driver is seated at a slight angle to provide room for the battery pack. SPAD continues to innovate with the highest ethical integrity and a commitment to sustainability and progress.
As Scotland's oldest educational institution, the University of St Andrews has always been at the forefront of change. In the past few years, our team has achieved a number of firsts. In the future, we hope to continue to do so and represent the very best of Scotland.
Why Sponsor Us?
It is the incredible support from like-minded businesses and individuals that makes it possible for SPAD to succeed. We work hard to provide each of our sponsors with a tailored partnership that creates the most beneficial experience for all parties.
Our goal is to create an innovative, educational opportunity for the students of St Andrews to apply their classroom knowledge to real-world projects. With your help, we can cement a strong foundation for advancement in student experience and create a platform for ethically sourced and sustainable engineering practices.
Sponsoring SPAD provides a great publicity opportunity to be featured at the Formula Student competition, where the brightest young minds and industry professionals from around the world come together. Our sponsors have first-access to the highest-achieving students and the most experienced professionals in the industry, creating key opportunities for recruitment.
By choosing SPAD to represent your company, you will not only be supporting our team but also the greater community aiming to advance the engineering industry.
We are grateful for support of any form, whether it be financial aid, material donations, or expert insight. To receive more information about the partnership opportunities we offer, please email director@saintspad.org.uk
All funds raised will be held securely in CEED, and any additional funds will support future student enterprise projects at St Andrews.
We thank you for your support!
Contact Us
Email: director@saintspad.org.uk