Help us create a forest which can offset our carbon emissions equivalent to student semester travel
WHO ARE WE?
We are St Andrews Forest – a project that grew out of a student proposal presented to the University's Environmental Sustainability Board.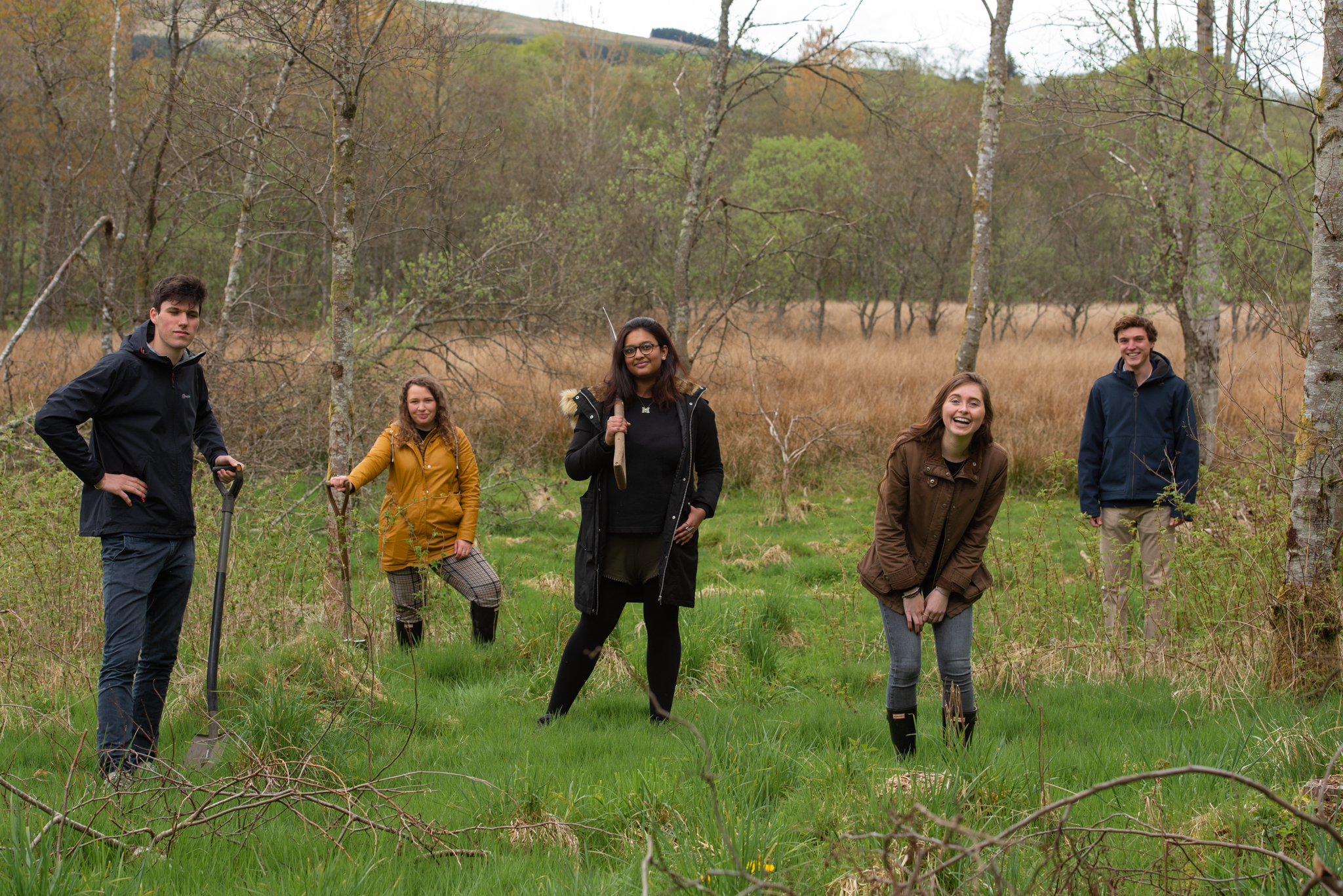 WHAT ARE WE DOING? 
We are aiming to create a forest to offset carbon emissions equivalent to student semester travel as part of the University's Environmental Sustainability Strategy, Net Zero 2035. 
Our vision is to create a patchwork or federated forest comprising numerous woodland and ecosystem restoration projects – including that of peatlands, saltmarshes, mangroves and blue carbon areas. 
We have already made progress by talking to local landowners such as alumni Tim and Kim Allan, who have kindly donated part of their farm so it can be planted as woodland. With the help of Principal and Vice-Chancellor Professor Sally Mapstone, they recently planted the inaugural tree that launched this initiative. We are working closely with them and our biodiversity adviser to understand the types of trees that will maximise the carbon offset most effectively.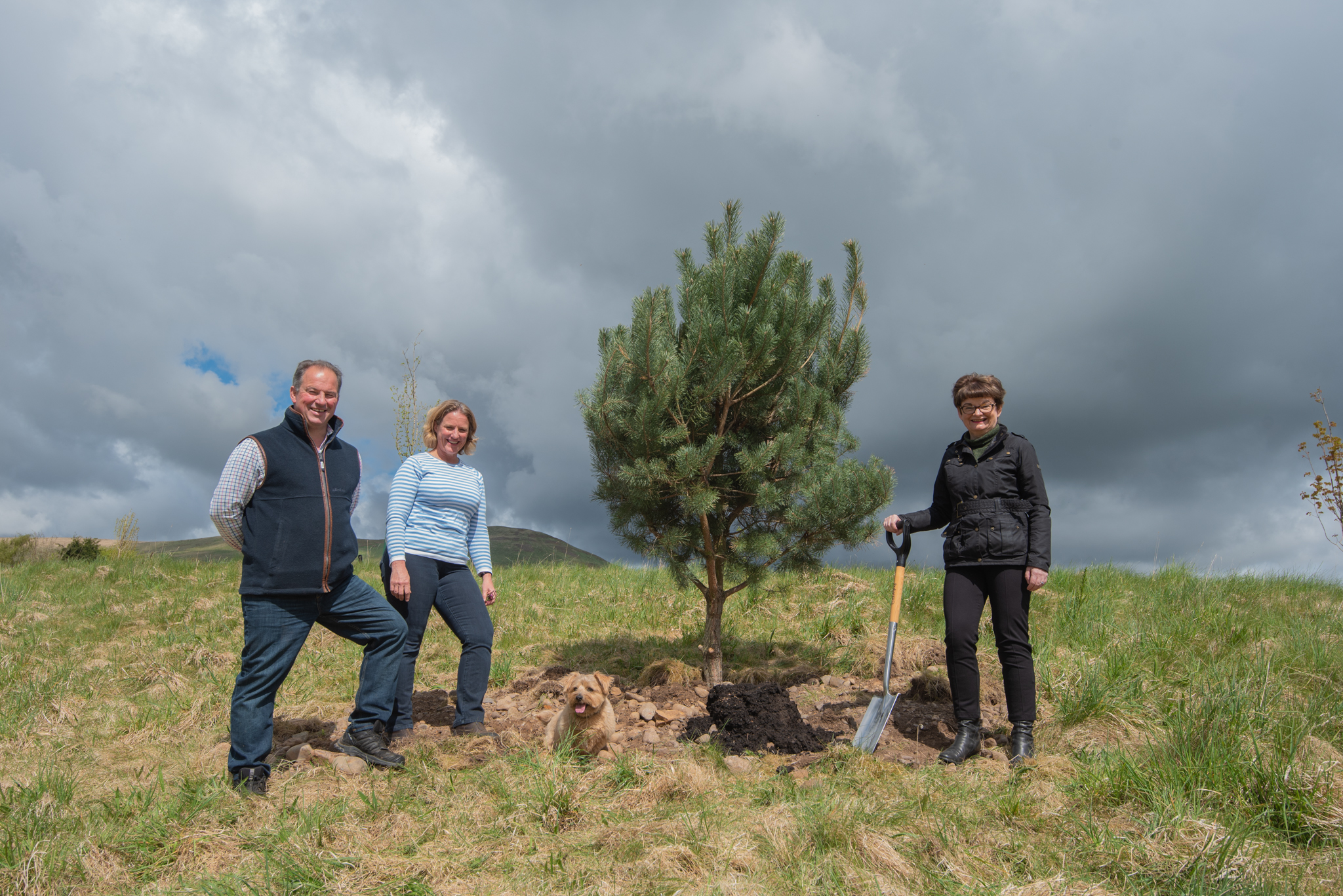 We have identified an area of land at Eden Campus (our campus four miles from St Andrews) as the location for the University's first Miyawaki-style miniature forest - a biodiverse woodland built on land the size of a tennis court. 
We have created the St Andrews Forest Fund so that people around the world can help us. 
WHY ARE WE DOING IT? 
This project is just the beginning of years of vital work that the University is undertaking towards securing an environmentally sustainable future – not only locally, but globally. 
In addition to our main objective of carbon offsetting, we are focusing on other co-benefits such as the enhancement of biodiversity and ecosystem services and the provision of opportunities for teaching, research and community recreation. 
Current initiatives include the launch of the Centre for Energy Ethics led by Dr Mette High; the study of the human impact on the oceans within the Scottish Oceans Institute; and research into a hydrogen accelerator that will help phase out the need for new petrol and diesel cars and vans, led by Professor John Irvine FRSE, FRSC. All this is essential if we are to continue to live on our planet in a sustainable way.
"This bold ambition is essential because universities like St Andrews have to show the way. Not only can St Andrews demonstrate that, as an institution, it can reach net zero – it can also help wider society to achieve this stretching target through its teaching and research."
Professor Sir Ian Boyd FRS, Chair, Environmental Sustainability Board
HOW CAN YOU HELP?
The University has evolved, adapted and survived through six centuries so far. The work we do now to plant these forests will help to address one of the existential threats of our time and ensure not only that our University – but our planet – survives for the next six hundred years. We can all change our behaviour and play a part: if we planted a tree every time we took a flight, the impact on the planet would be exponential.  
Examples:
£20 will enable the purchase of a 'tree for life' which will sequester 1 tonne of CO2.
£100 will enable the purchase of five 'trees for life' which will sequester 5 tonnes of CO2.
£200 will enable the purchase of 10 'trees for life' which will sequester 10 tonnes of CO2.
£600 (or £50 per month) will offset the average family CO2 emissions. Check your own emissions via the Word Wildlife Fund carbon footprint calculator.
If you are passionate about environmental sustainability both now and for the generations to come, you can support us in the following ways: 
donate to the St Andrews Forest Fund.
plant a sapling and send us your picture. 
register as a volunteer so you can help us in practical ways.
register as a follower so we can keep you informed of progress.
contact us at SaintsFunder@st-andrews.ac.uk if you have land available that you would be willing to donate to establish a forest.
Thank you for your support. 
Photo Credit: Gayle McIntyre, University of St Andrews