Have you sponsored this project? If so, log in to comment on updates!
4 months, 1 week ago
Scary story competition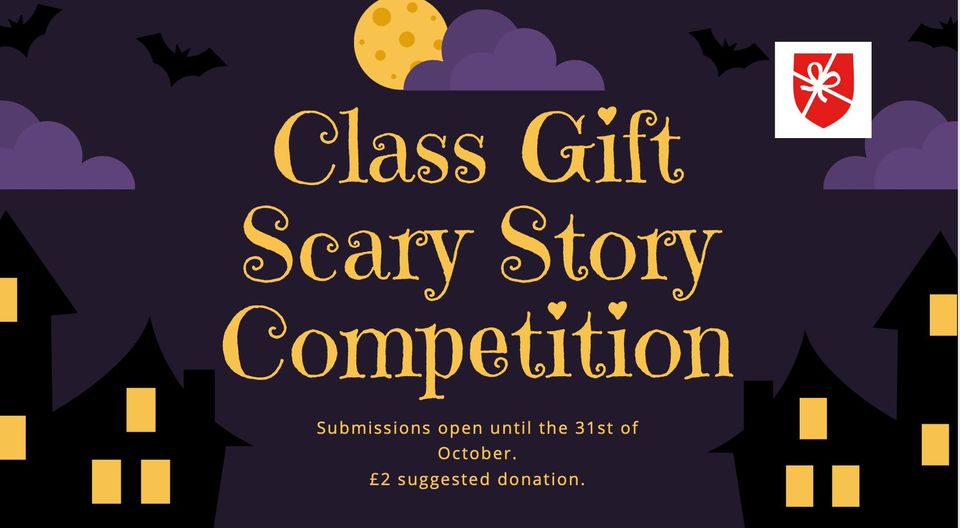 Competition open until 31 October
Do you know a scary, spooky story? We would love to hear them. Submit your best ghost story, enter the competition, and support the Class Gift!
Who will scare us the most?!