Celebrating life and honouring Eszter Nagy
in memory of eszter 
Eszter studied at St Andrews from 1957 to 1961 along with her husband Louis (Lajos) having been forced to leave their medical studies in Budapest following the 1956 Hungarian Uprising.
Together, they started a commitment to dentistry throughout their professional lives which saw Eszter becoming a community dental officer in Larkfield, Kent while Louis joined as partner at Eustace & Partners in Sevenoaks.
Eszter took a particular interest in paediatric dentistry, skillfully treating children both at her Larkfield Practice as well as in their hundreds during school visits.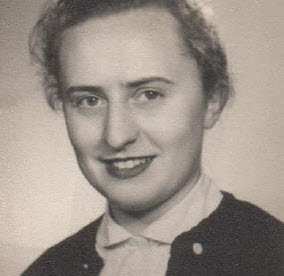 Her consummate organizational skills also saw her acting as secretary for the West Kent section of the southern branch of the British Dental Association for 12 years.
Her childhood was strongly informed by her parents both being teachers. Throughout her life she believed in the power of education and self-development.
In Eszter's memory, we have set up this fundraising page in support of St Andrews Wardlaw Scholarships, and her family would like to take this opportunity to thank you for all your kind messages that you have shared with Louis during this difficult time. Your support is greatly appreciated.
what are wardlaw scholarships 
Wardlaw Scholarships – named after Bishop Henry Wardlaw, the founder of the University – were established in 2002 to enable bright students who have the talent but not the financial means to accept their hard-earned place at St Andrews.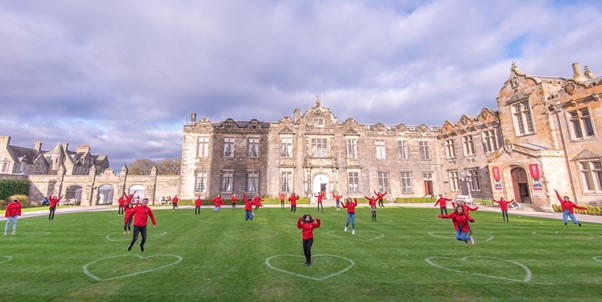 why support a scholarship 
By supporting a Wardlaw Scholarship you can help provide a means-tested award of £4,000 per year for the duration of the student's undergraduate degree. The Scholarship will: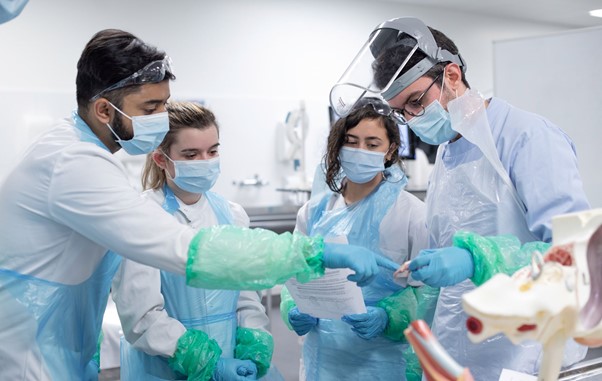 • help with their living costs – including accommodation, textbooks, lab kits and bills
• give them the financial freedom to join societies and student clubs and enjoy the St Andrews experience
• help them to focus on their studies without worrying about lack of part-time jobs and sudden changes to family finances.
"Supporting a Wardlaw Scholarship literally and permanently changes the life of an intelligent young person who is brimming with potential. Through your generosity, they will gain access to a St Andrews education – and the joy, stimulation, and rewards that such an education brings. This is an immensely precious gift – and a very special thing to do."
Vice Principal Education (Proctor), Professor Clare Peddie
what impact does a scholarship have?
Some of our students describe the very real impact that their Scholarship has had on their lives:
glen
'Without your help, I would never in a million years have had the chance to pursue my passion for astronomy and astrophysics. I'm now hoping to do a PhD in star formation. Thank you for helping to open up such a bright future for me - none of this would have been possible without you!'
hannah
'I am studying Art History and I am not sure how I would have managed throughout the pandemic without my Scholarship. It helps pay my bills and food and also with the study materials I need and so much more. I feel as though I have found my place and my people here, and that's something hard to put into words. All I can say is thank you to everyone who helps fund Wardlaw Scholarships like mine. It means everything.'
gleb
'Without this Scholarship, I do not know how I would have been able to go to this University, focus on my studies, and be able to take advantage of all the excellent extra-curricular opportunities here. I am certain that studying maths here was the right choice!'
rebecca
'I was once a very disadvantaged young person, who had no-one around to guide, care and comfort me in my time of need. Now I am proud to say that I am a student at a top university with big dreams for the future. I'm now thinking about pursuing a career in environmental law. I haven't had the chance to travel much in my life so far and would love to see all the parts of the world that I learnt so much about in my degree.'
how can you help 
You can donate now to the Wardlaw Scholarship Fund:
• £5 funds coffee and snack during an exam time
• £10 funds a student society membership fee and helps a student to meet new friends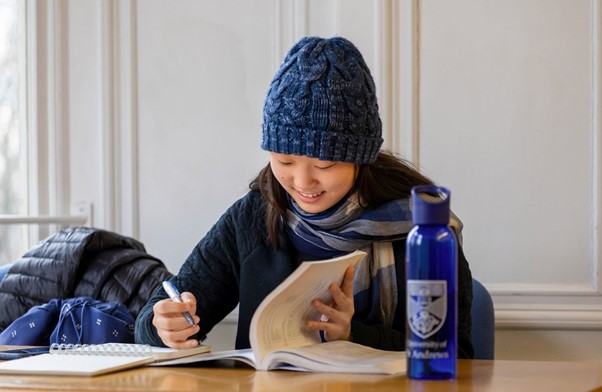 • £20 pays the cost of a student bus ticket for a week
• £50 helps towards textbook costs
• £100 funds essential field trip costs without causing financial worry
• £200 buys a Saints Sport membership with access to the facility and sports clubs
• £4,000 provides the first year's scholarship funding
• £16,000 provides a full scholarship for the duration of their four-year undergraduate degree (named Scholarships are available)
• Or gift of any size will help.
You can also support students in other ways:
• register as a follower or helper so we can keep you informed of progress
• mentor a student or offer a student an internship: visit Saints Connect to find out more.
Thank you, from our family to yours, not only for your support in honour of Eszter but for the support you have also provided our family at this time.
Photo credits: University of St Andrews, Gayle McIntyre